Voneinander lernen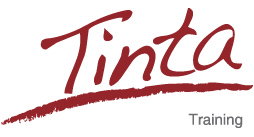 Véronique Rigaud-Költzsch
Motto :
" Learning from each other is the best way to learn!"
Name
:
Véronique Rigaud-Költzsch
Born in
:
Saumur, France
Motto
:
" Learning from each other is the best way to learn!"
Experience
:
20 years, both in the French and German (business) cultures
Main training areas
:
Language training, intercultural training and consultancy, specialisation in France, French-speaking countries and Southern Europe, translation, proofreading, creation of French-language teaching and examination materials
Background
:
During training and consultancy, I cater to your individual needs, working with you to identify and leverage your resources. A good sense of humour and motivation are essential for successful collaboration. That's how learning from each other works best!
Methodology
:
My methods are always adapted to the specific situation, target group and learning goal; face-to-face training, Skype and online training
Qualifications
:
Master of Arts in languages with a specialisation in French as a foreign language and intercultural communication. Further training as intercultural trainer and consultant and project manager.
Organisations
:
Honorary board member:
www.club-d-affaires.de
www.deutsch-franzoesischer-kulturkreis.de
www.franzoesische-woche-heidelberg.de
References
:
BASF SE, University of Saarland (Saarbrücken), Hochschule Mannheim, Duale Hochschule BW Mannheim, Studienkolleg der TU Darmstadt, Hochschule des Bundes (Mannheim).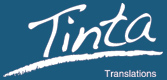 COPYRIGHT © TINTA-TRAINING 2014
PHOTOS :
OLAF LAHR
WEBSITE BY :
bleu

anthracite